Porto, which is commonly known as Oporto, is the second-largest city in Portugal and it has so much to offer!
It's a warm and vibrant city full of stunning architecture, charming squares, colorful buildings, cobbled streets, fun nightlife, and breathtaking views.
Whether you want to spend one day enjoying the sun and wandering around the riverside or discover some delicious port wine, here are 10 unique things to do in Porto, Portugal.
PackedForPortugal.com contains affiliate links to various products, which means I may earn a small commission for qualifying purchases at no extra cost to you. Thank you for supporting my website. Read more about my Affiliate Disclosure.
10 Unmissable Things to do in Porto, Portugal
1. Walking Tour
One of the first things I like to do when visiting a new city like Porto is to go on a walking tour. These tours are a helpful way to get a feel for the city and get first-hand travel tips and food recommendations from a local!
You can join one of Porto's Free Walking Tours (pay what you want) that will help you see most of Porto's classic city highlights in one day, many that I've included in this list. Many tours start in front of the Clérigos Tower, a 75-meter-tall bell tower that's part of Clérigos Church.
2. Livraria Lello
Livraria Lello is one of the oldest bookstores in Portugal. Most of its fame has come with its connection to Harry Potter as Livraria Lello is rumored to be one of the inspirations for the Hogwarts Library.
The bookstore in itself is stunning as it features a beautiful staircase, ornate archways, a high ceiling and stained glass windows, which are all housed inside a neo-Gothic building.
There is an entry fee which starts at €5 per person, but you can also get your money back if you purchase a book. Expect long queues!
3. São Bento Station
São Bento Station is a train station that was built in 1916 and is part of the Historic Centre of Porto UNESCO World Heritage Site.
It's been named one of the most beautiful train stations in the world because the walls and ceilings are covered with a 22 thousand azulejos mural created by Jorge Colaço, who is a painter, caricaturist, and potter.
After walking inside of this train station, you'll clearly see why it's one of the best things to do in Porto.
4. Photograph Porto's Azulejos
After walking around Porto, you come across many buildings covered with blue and white tiles, which are known as azulejos. These tiles are an iconic piece of Portugal's architecture. They're so beautiful to capture in a photograph and make amazing backdrops.
One of the most famous azulejos-covered buildings in Porto is the Chapel of Souls or Capela das Almas, which is a small church that dates back to the 18th century.
5. Miradouro da Vitória
One of the best viewpoints of Porto can be found at Miradouro da Vitória. From here, you get some incredible views of the city, including the Porto Cathedral, Bishop's Palace, Dom Luís I Bridge, and down to the Douro River.
I also love the perspective overlooking all of the red-tiled rooftops. If you're looking for a place to watch the sunrise in Porto, this is the spot to go!
6. Cais da Ribeira
After walking around Ribeira, one of Porto's oldest neighborhoods, make your way down to the river. Cais da Ribeira is the street that runs along the riverfront.
As you stroll down the promenade, you'll see many restaurants and shops. If you're hungry, you can grab a meal at a traditional Portuguese cafe.
There are many side streets that you can wander down and I highly recommend doing so. You never know what incredible place or thing you'll stumble upon.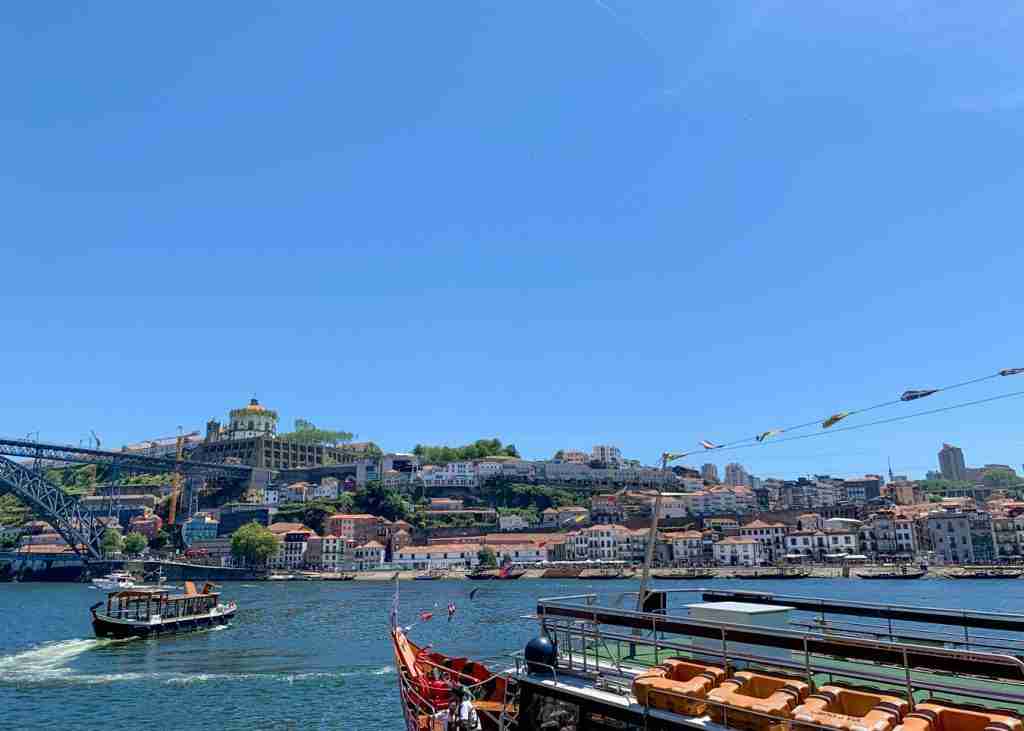 7. Douro River
After you finish your walk along the riverside, it's time to hop on a Douro River cruise to get a different perspective of the city.
A cruise on the Douro River will take you through six bridges around the city: Dom Luís I, Ponte de Infante, Dona Maria Pia Bridge, Ponte de São João, Freixo Bridge, and Ponte da Arrábida.
The tour is usually between 50 minutes to two hours long, depending on which one you book.
8. Luís I Bridge
Once you've seen the Dom Luís I Bridge from the river, it's time to walk across it. The bridge is a double-deck metal arch bridge over the River Douro and it connects downtown Porto with Vila Nova de Gaia, which is where all of the famous wine cellars are.
You can walk or drive across the bridge and the views from the upper level are amazing!
9. Port Wine Tasting
A Port wine tasting should be at the top of your list of things to do in Porto! Port wine or vinho do Porto is produced in Portugal's Douro Valley and you'll find no shortage of port wine cellars and houses right on the Douro River.
Just walk over the bridge to Vila Nova de Gaia and you'll see a few famous Port wine cellars like Calém, Kopke, and Sandeman.
I really enjoyed my guided Port wine tour and tasting experience at Calém, one of the largest Port cellars in Porto. Calém also has options to add a Fado show or food tasting to your experience.
10. Watch The Sunset
After a long day wandering the city of Porto, you must end the night watching the sunset over the Douro River.
One of the best spots to watch the sunset is from the Monastery of Serra do Pilar or Mosteiro da Serra do Pilar. The monastery is situated on an outcrop overlooking the Dom Luís I Bridge and the historic center of Porto.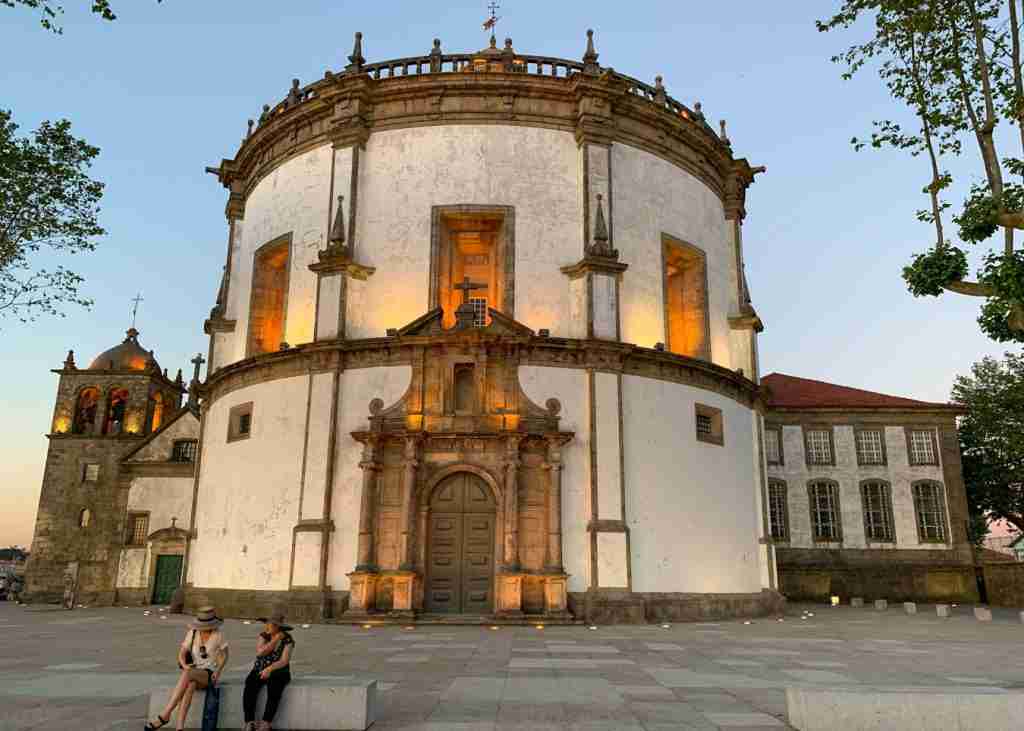 ---
Answering Your Porto Questions
Is Porto worth visiting?
Porto is a beautiful Portuguese city that is worth visiting!
Is 3 days in Porto too much?
3 days in Porto will give you enough time to see the city highlights and experience its different neighborhoods.
How many days in Porto is enough?
You can see Porto's highlights in one day.
Can you explore Porto in one day?
While I always recommend more than one day, it's possible to see most of Porto's highlights in one day.
Is Porto a walkable city?
Porto is a walkable city but it does have some steep streets.
What is Porto very famous for?
Porto is famous for its Port wine and stunning architecture.
---
Check out my Portugal travel videos!
---
Pin To Read Later
Do you have any questions about the best things to do in Porto Portugal? Let me know in the comments.